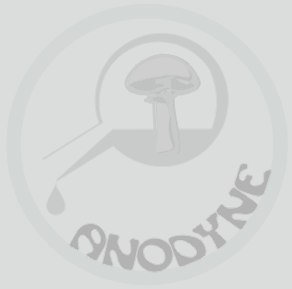 Artist profiles

Biochip C.

Martin Damm (co-owner of Anodyne) has been producing electronic music since the early 90s. With his main-project Biochip C. he concentrates on producing experimental electro and electronica beyond standard techno. (latest release: the longplayer "2001" on Lux Nigra). Other projects of Biochip C. that you might have heard of are "Steel" (Mille Plateaux), Braindub (ESP) and lots of releases on labels like Force Inc Music Works, Utils, DJ-ungle Fever, Monotone, Mokum, Go Bang, Suck Me Plasma, Boy, Generator, ESP, Lux Nigra, Drop Bass Network, Epiteth, Fischkopf and many more. So far Martin Damm has produced more than 260 records and literally dj-ed or played in every improtant city around the world.
more info :
www.street-trash.de
in the"artist"-section

Clock Division
Claudius Debold (co-owner of Anodyne) aka Clock Division is producing music since 1992. Several releases as BC Kid, Psyche Out or Riot Nation, on different labels, like Shockwave recordings, Napalm, Mokum, Force Inc. a.s.o, makes him well known as a hardcore producer. In the last yearshis style has changed more and more towards an electronic one. The main concept of the Clock Division project is, to create innovative and experimental sound structures combined with classic electronic music elements. Gpic is the "battlefield" of Clock Division. Hard soundstructures and untypical beatprogrammings are the core of this project.
more info :
www.street-trash.de
in the"artist"-section
Somatic Responses

For almost a decade, the English-based Healy brothers, John and Paul, have produced lots of releases displaying their complicated interpretation of industrial music. Capitalizing on dislocated beats, intricate sound configurations and harsh rhythms their music is something unique. Labels on which Somatic Responses have had releases are (to name a few) : Agent Orange, Shockwave, Dropbass Network, Praxis and Hymen. They have also produced a 12-inch for Anodyne under the name Xynomorph and a longplay-cd of that project is planned for Anodyne in 2003.
more info :
www.somatics.c8.com
Syntax and Yam Yam

Syntax and Yam Yam are the Japanese friends of the Anodyne-team which led to lots of collaborations between them for German labels like Shockwave and Syntax´ label "Bass2" in Japan. Both Japanese Artists like to produce rough electronica with some hardcore-elements.
On ano-13 : neuropathic their tracks are featured as remixes by Biochip C. and Psyche-Out.